From breakfast to dessert, these are member's favorite items to get at the warehouse.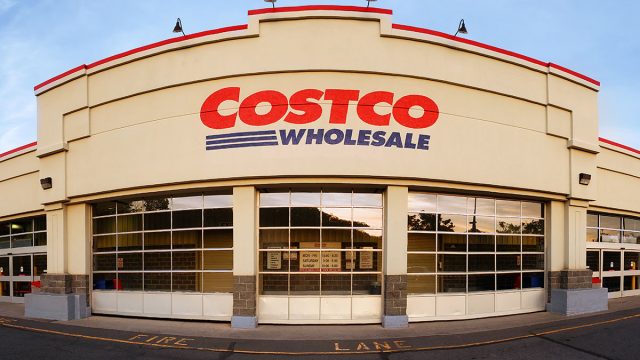 All Costco shoppers have to do is whip out the membership card to gain entry into a seemingly endless world of products that the warehouse chain provides. Among the long-time beloved items are several foods flying off the shelves right now.
With multiple social media fan accounts dedicated to the warehouse, it's easy to see exactly what members are buying up, and they have spoken. Without further ado, here are some of the most popular items that Costco members just can't get enough of lately.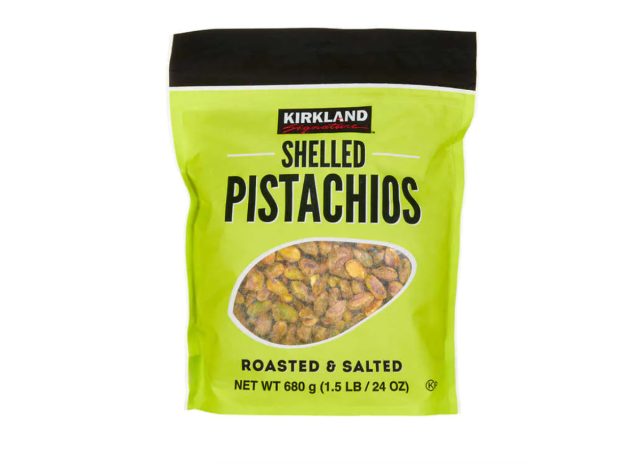 Not only do pistachios make for a great snack, but they also provide tons of nutritional value. The nut is low in calories and high in protein, and shoppers are going nuts over this big bag of them.
While pistachios themselves may be delicious, not everyone likes to pry them from their shells, so Costco took it a step further by offering a shelled version. The warehouse offers a 1.5-pound bag for $15.99. The Costco option earned a 4.8 out of 5 stars on Snackathon Foods, with user Z_mon noting that they "Love these pistachios. Fresh, great quality and large size."
Available right along the deli section of the Costco are these beloved taco kits, which are great for serving food in a pinch.
Instagram account @costcobuys highlighted the taco kit on Jan. 1, particularly praising the cilantro-lime sauce. Also included in the kit are chicken, shells, cheese, and limes. One user said that the kit "… was so good and fed our family of 4 with no issues. Loved it."
According to the image on the post, the kit is priced at just under $14.
Related: To get all the latest Costco news delivered right to your email inbox every day, sign up for our newsletter!
Where there's a will, there's a whey! And inside the Protein2o Whey Protein Isolate package contains 20 small stick packs to pour right into your water bottle.
Instagram account @costcobuys spread the word about this new item to their followers in early January 2022.
Unlike whey concentrate—which is processed differently and often is cheaper—whey isolate has more protein, less lactose, and fewer carbs. The stick packs come in an orange mango flavor and are available at Costco for $30.99.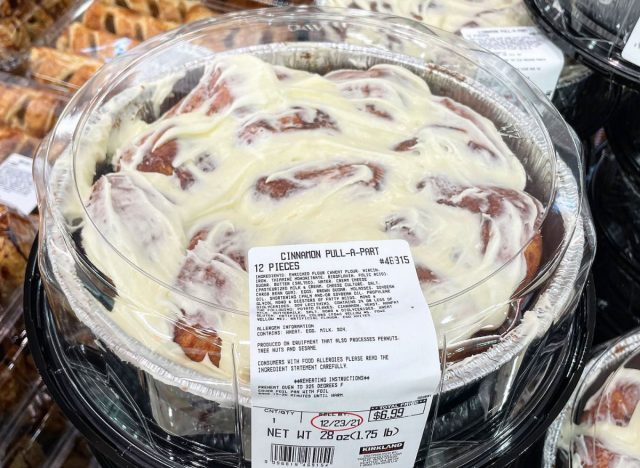 This bakery item comes and goes all year-round—with the last sighting in February 2021— but made its final debut of the year right before Christmas, much to members' delight.
The Facebook account Costco Deals highlighted this yummy treat then. The verdict? Shoppers can't seem to get enough of these cinnamon rolls. One commenter praised the treat, noting that "Omg its so buttery and so good got get some more😍." According to the image, the pack contains 12 pull-a-part rolls and costs $6.99.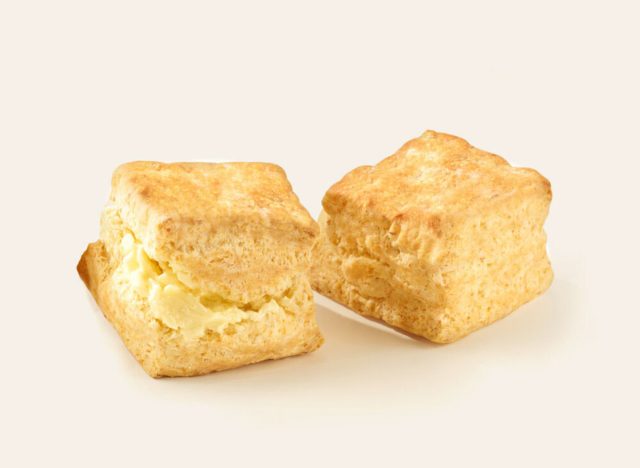 With over 10,000 likes from Instagram account @costco_doesitagain, these biscuits are a fan favorite at the warehouse chain right now. The flaky biscuits are filled with cream cheese and made with real butter, and according to one Instagram user they "are absolutely amazingly delicious!"
The biscuits are in such high demand that the manufacturer, Robinhood Meetinghouse's Instagram account is encouraging shoppers to "Stock up if you can, when they're gone they're gone!"